Update: I found the source, Snorg Tees. I hope they don't sue me :) Go buy the shirt from them.
I saw this funny shirt online somewhere and decided to recreate it with my handy Office Depot printable iron-ons and a new white onsie. I got the bunnies from Microsoft's media gallery and made their conversation boxes in Photoshop. I hope my grandma thinks it's funny :) Oh yea, and isn't my son the cutest kid ever?!!
Do you get it? Here's the real picture…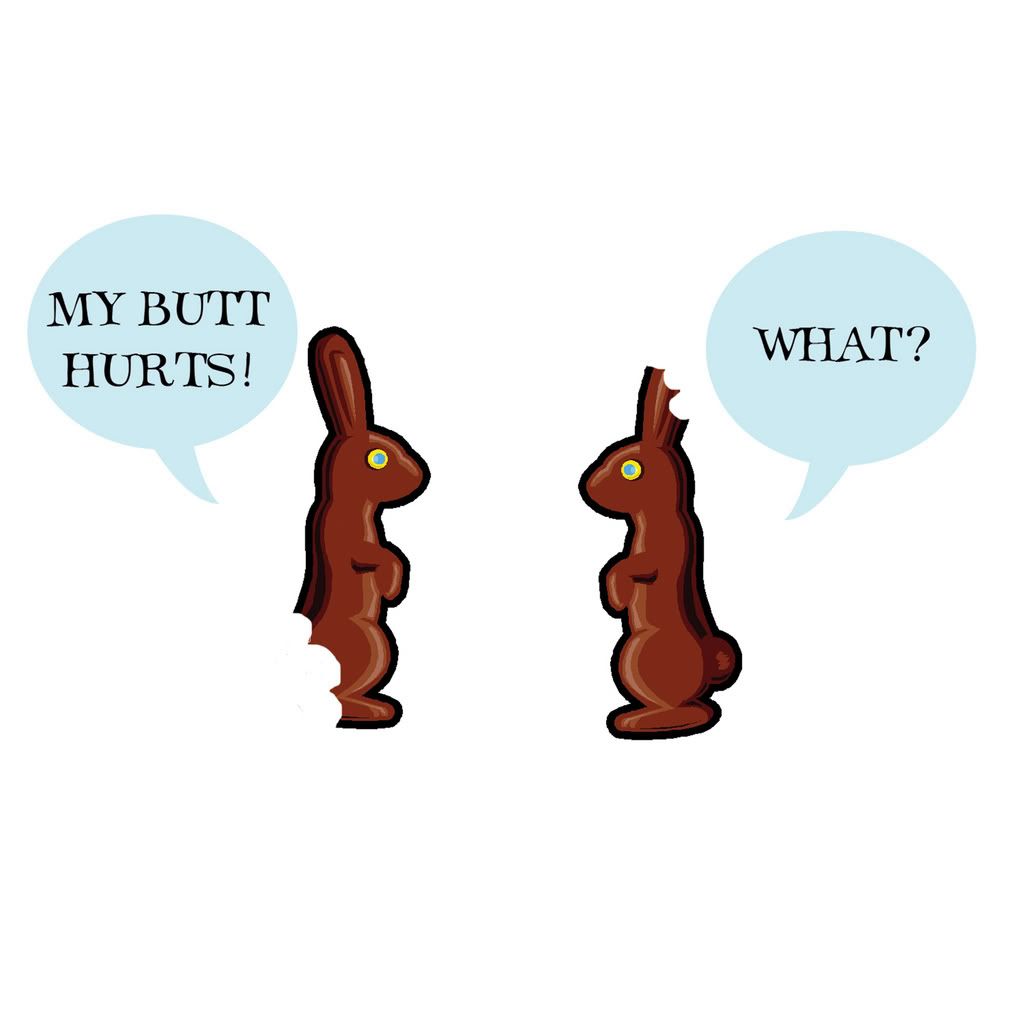 I'd love to give the real artist credit, because this thing cracks me up every time. If anyone knows who it is, please let me know!